Plate-frame welded heat exchanger
2019-04-30
Reading times:
column:Solution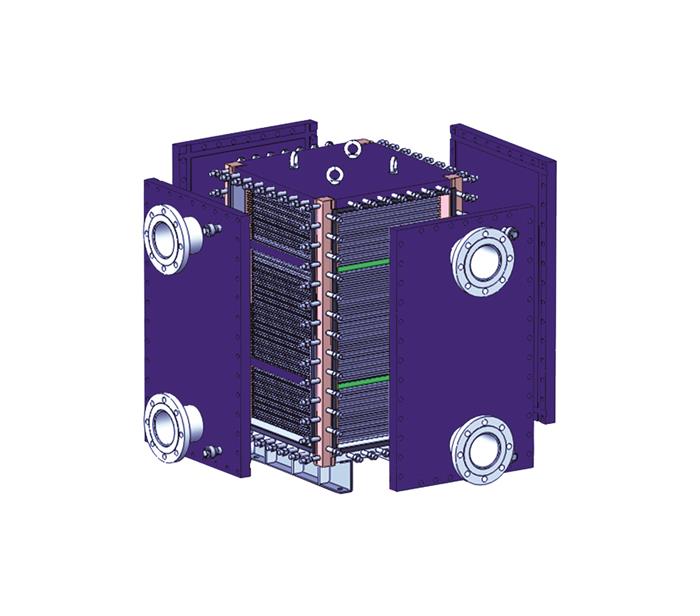 Plate-Frame Heat Exchanger
Plate-frame heat exchanger is a patented product of Juyuan Hanyang Company , which belongs to a kind of welded plate heat exchanger. It consists of plate pairs, side plates, clamping plates, columns, bolts, nuts, sealing gaskets, split partitions, foot and other basic components. In general, the heat transfer area of plate-frame heat exchangers is not more than 350_, the pressure design pressure is not more than 2.5 MPa, and the plate thickness of plate-frame heat exchangers is generally 0.8 mm. The maximum installed 320_has been achieved in engineering examples. Juyuan Hanyang series plate-and-frame heat exchangers integrate international advanced heat transfer technology, strictly implement GB16409 standard and GB150-1998, and implement API 662 and ASME standards according to user requirements. They have international advanced technology and quality.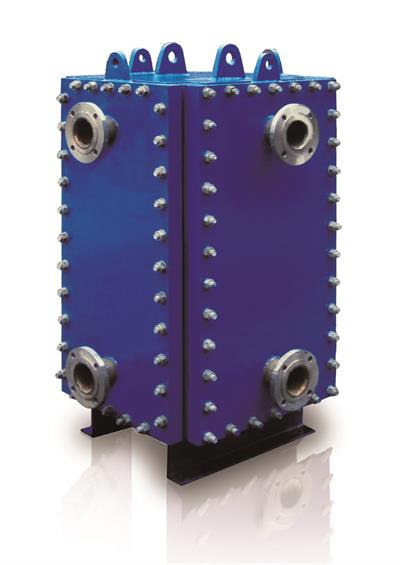 Product characteristics:
High heat transfer coefficient and low resistance loss
Strong adaptability to working conditions, flexible process combination
Compared with brazed plate heat exchanger, it has better cleaning performance.
Strong temperature and pressure resistance, suitable for special media
Smaller space
Sheet material: TP304, TP316L, TP304L, TP317L, 254SMO, Titanium, N6, S31803 (SAF2205), 904L, etc.
Form of plate pair: According to different media and operating conditions, plate pair has different gap slots: 4.0mm, 4.5mm, 8.0mm, 12mm. After sheet processing, each two sheets are welded into a pair of sheets, forming a medium channel, between each pair of sheets, and then welded to form another medium channel.
The V-shaped corrugated heat transfer plate is adopted, and its heat transfer coefficient is equivalent to that of the removable plate heat exchanger.